Links to make ya think: Obvious Edition
<![CDATA[A glimpse at today's headlines reveals a correlation between individuals who move up the chain of command and their inability to grasp the obvious.
Consider the latest sex scandal to sully a politician, where an avalanche of amorous text messages are threatening to be the downfall of Kwame Kilpatrick, the mayor of Detroit.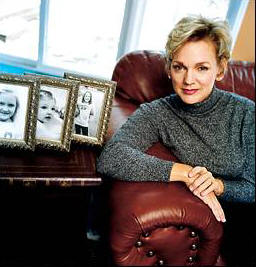 The obvious part is a money quote from Michigan's Governor Jennifer Granholm, who asserted that she doesn't know if Kilpatrick can survive the controversy intact.
Let me make it easy for you, Governor: NO. HE CANNOT.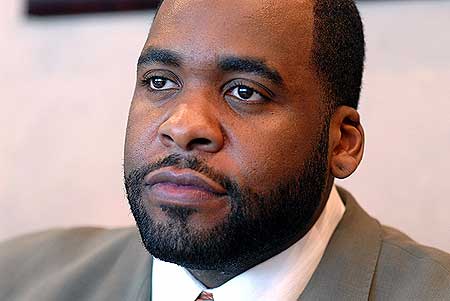 According to multiple published reports, he perjured himself in the process of denying an affair with his chief of staff Christine Beatty, all while trying in vain to prevent a probe into his firing the deputy chief of police for trying to uncover the affair and other misdeeds.
Umm… no.
He's not skating away from that.
If Senator Obama is still being raked over the coals for Tony Rezko and Dr. Jeremiah Wright… ain't NO WAY brotha K is getting away with all that. I know Gov. Granholm was just trying to be diplomatic about her young Democrat ally, but still. With all the respect that I would have for a young, up-and-coming African-American mayor in a downtrodden city, it pains me to say this but… stick a fork in him, 'cause he's done.
(For the record, I was going to end that with just "stick a fork in him" but I didn't want anyone to think I was trying to get all Michael Richards on my man.)
Almost as sad is reading accounts of Hillary Clinton's spokesperson Howard Wolfson attempt damage control surrounding the now-refuted account of the former first lady's landing during a trip to Bosnia.
Their assertion? She may have misspoke.

I know I'm treading in dangerous territory here, considering I've known to exaggerate a story or three for dramatic effect. And I'd be violating all kinds of journalistic guidelines if I didn't also point out that Senator Obama has been taken to task from time to time for stretching the facts to fit the contour of his rhetorical narrative (media whack jobs notwithstanding).
But still… she misspoke? Really? Are you sure she didn't just 'misremember'? No politician would ever publicly admit to lying in the middle of a hotly contested race, but you have to hand it to the Clinton camp — they've certainly got cojones.
Sinbad had the funniest line yet, recently commenting on the supposed danger:
"What kind of president would say, 'Hey, man, I can't go 'cause I might get shot so I'm going to send my wife…oh, and take a guitar player and a comedian with you.'"

I'm not going to say Senator Clinton has a big head, but if you look real closely at the Bosnia video, I think the little girl greeting her is really Lucy trying to snatch away the football.
In other news, the New York Knicks are finally ( and "–Allegedly!!–" as Rome would say) getting around to replacing Isiah Thomas. But amazingly enough, the fact that Isiah needs to go is not the most staggeringly obvious part. Rather, it's that the fans have known this since the beginning of the season.
Which has somehow eluded the brilliant minds at Madison Square Garden, because they're emailing fans, asking for their input on the state of the team.
Hearing thousands chant "Fire Isiah" day after day didn't make it clear enough?


]]>