Jam of the Moment: So Free
<![CDATA[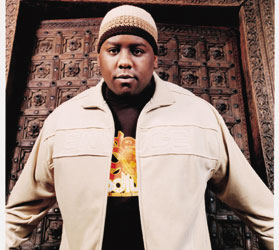 Artist: DJ Maj
Album: Speckled Goats II
Track: So Free
DJ Maj, one of my favorite producers and personalities in music today, penned a great song in 2007 about relaxing, enjoying the ride and being free. And it's still one of my favorites.
It's great during the summer, of course, but also helpful in the dead of winter when you need to fantasize about being in warmer climates. Like most great hip-hop music, there are general hints of deeper thematic material, but it's buried under a catchy hook, interesting production values, and a fun, carefree aural framework.
And, like many of my favorite jams of the interval, there's a story that goes along with it.
Awhile back, I was doing some shopping at the grocery store with the hook from this song stuck in my head:
If you want it, you can get it, come get it, come get it
We gonna show you how to riiiide toniiiiiiiiiight
We chop it up from city to city to city
So free, like laaa-di-daaaaahhhhhhhh
So I'm doing my thing, being free, handling the produce, bagging up my canned goods, the whole nine. I finally make it back to the car, unload my stuff, and now I'm taking the cart back to the front of the parking lot where all the carts are stowed.
This particular grocery chain has a system whereby you stick a quarter in to release your cart and then when you put it back, you get your quarter back. Their way of cutting down on cart shrinkage, I guess.
Well, as I'm walking back to the front of the parking lot getting ready to redeem my quarter, I'm yellin' out the first line of the song, ("if you want it, you can get it…"), loudly and to no one in particular, and this lady walks up to me and says, "oh, okay," grabs my cart, hands me her quarter, and leaves me standing there dumbfounded.
That wasn't what I meant, but… uh… okay, sure.
Maybe you're not really into hip-hop, or maybe you're like me and you love hip-hop but aren't that enchanted with what gets played on the radio and on TV. If so, this song could be to you what it was to me in that moment — a pleasant surprise. "So Free" — today's jam of the moment.]]>